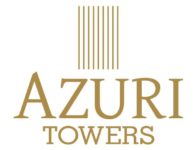 AZURI OFFICES is Azuri Towers' dedicated high-tech office tower. The modern 32 floor building will have state of the art amenities such as fibre optic data connections and SMATV that take unique advantage of Eko Atlantic's existing, selectively pre-conceived infrastructure.
Our leading world-class development is part of a long-term programme to create outstanding homes with luxurious living. Her idyllic position on the Marina District combines the tranquility of the three water bodies alongside a sophisticated pedestrian-friendly urban centre to ensure that her inhabitants enjoy a lifestyle befitting for Kings and Queens and a wealth of amenities in a secure environment, the Marina District will be a privileged place to invest, work, play and live.
WANT TO BOOK AN APPOINTMENT WITH US?